Istanbul Classics – Old City Tour
A short tour exploring the long history of the Byzantine and Ottoman Empires.
Duration: 3 Hours
Skip The Line:
Live Guide: English, French, Spanish, Italian, German, Arabic.
Highlights
See iconic landmarks located throughout Istanbul's Old City.
Admire the Byzantine architecture and grand domes of the Hagia Sophia.
See the beautiful, handmade Iznik tiles lining the interior of the Blue Mosque.
Learn about the circus and sporting history of the Hippodrome.
Shop up a storm at the Grand Bazaar.
Full Description
Our tour begins in Sultanahmet Square, the heart of the Old City of Constantinople. This is where Emperors and Sultans ruled the great Byzantine and Ottoman Empires. The centrepiece of Sultanahmet Square is definitely Hagia Sophia, meaning Saint Sophia, which was a church constructed in the 6th century by Emperor Justinian. It was converted to a mosque during the Ottoman period. Just opposite Hagia Sophia is the Blue Mosque which was designed and built by Sedefkar Mehmed Agha and is a jewel of Ottoman architecture. The Blue Mosque gets its name from the famous blue Iznik tiles used in its design.

Just around the corner, we will see what remains of the Hippodrome. During the Byzantine period, the Hippodrome was an arena for sports events and political activities. We will also see monuments from the Byzantine period including the Serpentine Column, Obelisk of Theodosius and the German Fountain of Wilhelm II.

A short walk away from Sultanahmet Square is the Grand Bazaar, one of the oldest and largest covered bazaars in the world. It's a shoppers paradise with over 4,000 shops selling leather, antiques, jewellery, carpets and souvenirs. Upon request, we can also arrange a demonstration so you can see authentic Turkish carpets being made.
Photos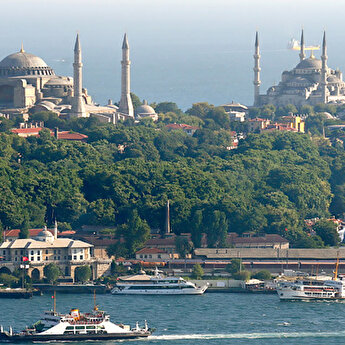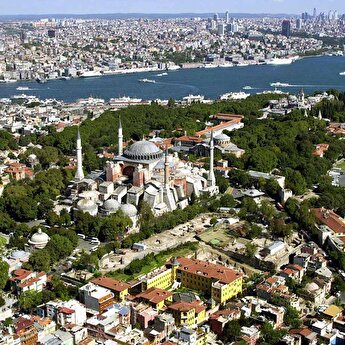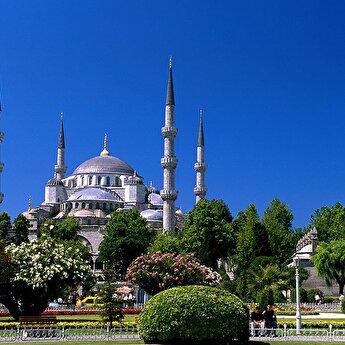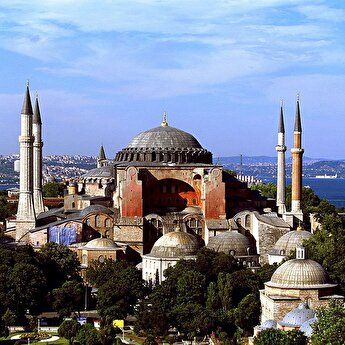 Includes
Pick up from hotels in the city centre.
Entrance fees.
A professional guide.
A/C transportation.
Pick up & Drop off.
Meeting point
Tamara Restaurant or The Marmara Taksim Hotel entrance at 13:00pm.
Know Before You Go
The Grand Bazaar is closed on Sundays and will be replaced with other authentic shops around the Grand Bazaar area.