Ottoman Relics in Old City
Join us on a journey through the life of the Sultans, from their home in Topkapi Palace to their final resting place in the tombs near Hagia Sophia.
Duration: 3 Hours
Live Guide: English, French, Spanish, Italian, German, Arabic.
Highlights
Explore the rich history of Topkapi Palace with an expert guide.
See the final resting places of the great Ottoman Sultans and their families.
Full Description
Topkapı Palace, residence of Ottoman Sultans exhibiting imperial treasury, sacred Islamic relics
of Prophet Mohammed, kitchen, Chinese porcelain, weapons, calligraphy section etc. Live guide commentary is not allowed in special sections. (Harem is not included in the program)

The Hagia Irene located in the outer courtyard of Topkapı Palace is the oldest church of the
Eastern Roman Empire (Byzantine). It was also the second largest church in İstanbul after Hagia
Sophia. It's a typical Byzantine structure with its materials and architecture, was built on the site
of an old temple in 330.

Sultan Tombs, there are five tombs of Ottoman Sultans within the graveyard at Hagia Sophia.
The ceramic panels are the most beautiful examples of the 16th century with purple, red, green and blue flower motives. Prince robes and a small piece from the Kaaba covers are displayed
on the sarcophaguses.
Photos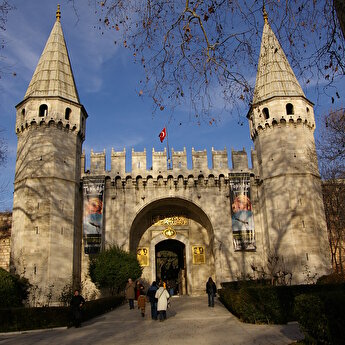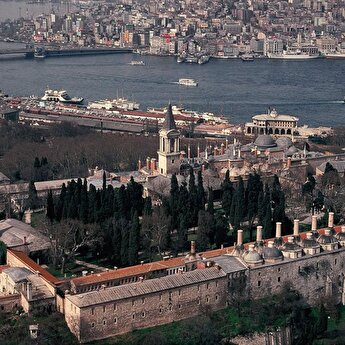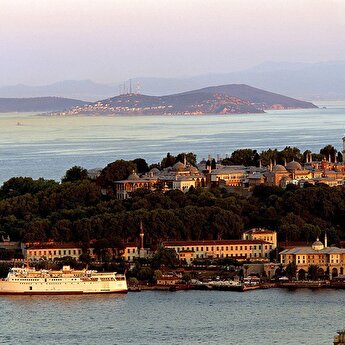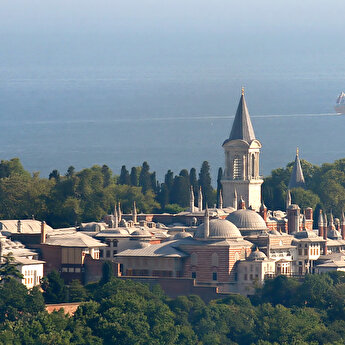 Includes
Entrance fees (excluding the Harem).
An expert guide.
A/C transportation.
Entrance to the Harem.
Tips.
Meeting point
Tamara Restaurant or The Marmara Taksim Hotel entrance at 13:00pm.
Know Before You Go
Topkapı Palace is closed on Tuesdays and will be replaced with Tour to Byzantium.